They must be doing something right in Alon! One hundred and fifty new families have joined the community in the Benjamin region over the past seven years, more than doubling in size, with many more families hoping to join this community once more homes are built. Located in the Judean Desert and surrounded by stunning barren hilltops, the community is booming! And the library is the heart and soul of the community, offering education and cultural programs for every resident. The people of Alon need your help to expand the building to meet the growing community's needs. Your donation today will bless the people of Alon with the priceless gift of knowledge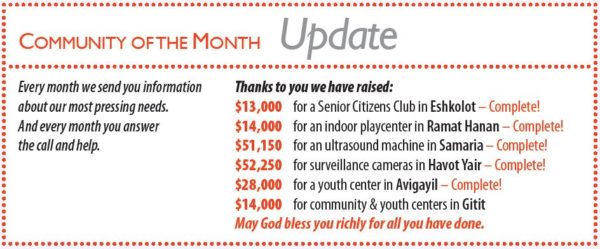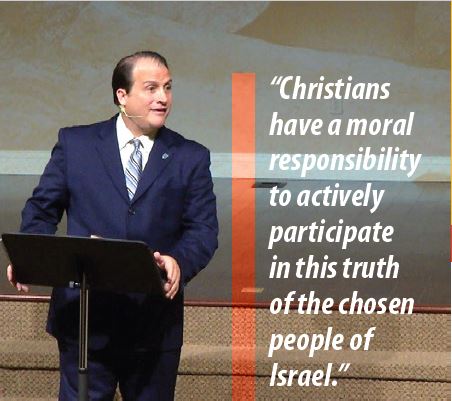 Pastor Nick Plummer's deep love for Israel started as a seed God placed in his heart; as God gently guided Plummer through his spiritual journey, this seed grew and developed into a great love, deeply rooted in commitment and enthusiasm. For Nick Plummer, supporting Israel is a compelling truth. Pastor Nick, senior pastor at the Hebrew Roots Church Beit Tehila in Brandon, Florida, is a true advocate for Biblical Israel.
Mina Brody:
Giving Back To Israel
Mina Brody grew up in a secular home in the sleepy agricultural community of Migdal, known as the birthplace of Mary Magdalene. Migdal was a small pioneering village then. Mina spent her childhood surrounded by farm animals, raising chickens, and caring for her family's many pet cats and dogs. There is no doubt this environment shaped Mina into the animal-loving pioneer she is today.
We have received this thank you letter from the Hebron Hills region for your contribution toward their security needs.
But you, our donors and supporters, are the ones who really make it all happen.   The thanks belong to you!
July 11, 2022
Dear CFOIC Heartland and Christian friends,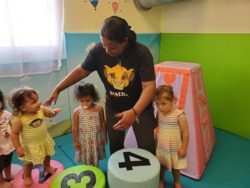 I have just had a chance to review the extent of CFOIC Heartland's activities and support of projects in the Hebron Hills region during 2021, and I am blown away – wow! I am humbled and immensely grateful for your earnest, compassionate and professional fundraising activities on behalf of Jewish communities in the Hebron Hills – your wholehearted efforts have deeply touched us. I am delighted at the significant increase in the number of projects and overall donations we received from our Christian friends this past year. Thanks to your overwhelming support last year, many Hebron Hills communities are much safer today than they were before. We were able to purchase much-needed surveillance systems and emergency equipment for vulnerable communities throughout the region, enabling our resilient pioneers to prevent and respond to terrorist attacks. Your generous donations made all the difference in the world for residents of every age group, from preschool to senior citizens. Thanks to your incredible gifts, we were able to purchase equipment and furnishings for educational, social, and recreational centers throughout the region, enriching the development of isolated communities in the Hebron Hills. On behalf of the people of the Hebron Hills, we thank you for standing with us and look forward to collaborating with you in the future on developing and settling Biblical Israel.

With Our Sincere Appreciation
Yochai Damri
Mayor, Hebron Hills Regional Council