On my first day visiting communities, I went to Alon, a community northeast of Jerusalem, along the Jericho Road.  Rabbi Danny Segal and Dikla Zenter met me outside the community in a large parking lot.  Rabbi Segal is the community rabbi and Dikla is the head of social services in the community.  What an amazing contrast these two were!  They embody the spirit of diversity in which Alon was established, the founding ideals that make Alon unique.  There are many different flavors of Judaism.  They don't differ on basic theology the way Christian denominations do, but they do have different tunes, different cadences and different styles of worship. Typically, each congregation has their own Rabbi who leads them in the style that fits their particular flavor.  In Alon, Rabbi Segal leads five different congregations in five different services each week!  All five of the congregations share one building, but each one has its own section of the building.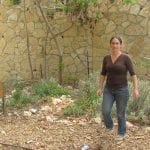 It is a truly amazing experience to think about so many different people coming into harmony to worship together. Alon has made a concerted effort to break out of typical molds, to integrate Jewish people from all levels of religious observance into their community life. They have created a reality that enables even  those who are not observant at all to feel comfortable being neighbors and friends with those who adhere to a very high level of observance.  And those with different styles of observance fit in with those who worship differently.  It is all based on mutual respect for each other and an open atmosphere of dialogue with those you might not otherwise ever get to know.
In contrast to the rabbi, Dikla is completely non-religious. However, you can see that she holds the rabbi and others who are deeply religious in high regard. She also has a tremendous heart for the people who make Alon home. She is an integral part of working with all the families in Alon, meeting their needs and coordinating different community programs for the benefit of all.
An impressive institution in Alon is a Bible study program geared towards those just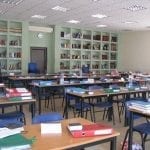 finishing military service.  For many, this is a time to seek deeper meaning in life and the Bible School in Alon has filled this need. They started with a goal to reach a few soldiers who were looking for meaning in their military service and in their sacrifice for their country.  Before long, their programs were extremely popular with young people from all over the country.
Rabbi Segal's first wife died young of cancer and he built a unique overlook as a memorial to her.  It is a place where you see the incredible beauty of the Judean Wilderness. Indeed, it has become a favorite place for young couples proposing marriage to one another.  Rabbi Segal, has even offered to pay for the wedding of any couple who got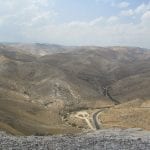 engaged at the overlook.  He says that no one has yet taken him up on his offer but there are quite a few couples who have told him he owes them!  As I stood on that overlook and gazed out over the wadi, the dry river bed, I imagined that if I looked hard enough I would be able to see a young David hiding from King Saul amongst the caves.
Yakir
I also visited the community of Yakir, where I was met by Malka, a friendly young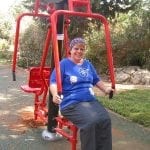 grandmother whose love for her land and people shines through every word. She proudly took me around Yakir, to see the community improvements that have been made possible because of CFOIC Heartland.
The newest improvement was the outdoor exercise park.  Being a very young "senior", she was so happy to have it available to use along with her friends. She was also so appreciative of the improvements at the 50+ Senior Club. She told me how much the
members use it every week for different activities and volunteer programs.  Malka was truly moved by the fact that through CFOIC Heartland, they had discovered new friends who support their right to live in their G-d-given inheritance of Samaria.  They felt strengthened by this knowledge, as it gives them an extra boost of determination when things get difficult.
Driving through Yakir, there are signs of life everywhere. The daycare centers are filled with children laughing and playing, new homes are being built, and even before the first concrete was poured, every one was sold!  Many of the young couples who are moving into Yakir were raised here as children. They want to move "home" to be near their parents as they begin their families.  It is a beautiful picture of life in Judea and Samaria, of Jews coming home and being able to live in the land given to them by G-d.
One of the most beautiful places in Yakir is a special overlook on the edge of the community.  It was built as a scenic overlook, but quickly became a favorite place for the local men to gather for morning and evening prayers.  Weather permitting, they meet here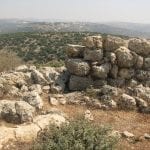 to pray. The area is filled with ancient ruins from the time of the Romans, including an oil press, and the foundations of a home.  It was almost surreal to see evidence of Biblical times sitting next to a thriving modern community. And the view into the Samarian mountains was incredible. As we took a minute to sit quietly on the bench, you could feel the Bible come alive.  Just sitting where so much history had taken place took my breath away. It is truly awe-inspiring!  And the people of Yakir, the spirit they show by living in this part of their ancient homeland, inspire one to greatness! Thank you Malka for showing me your people and your land.
Shalom from Colorful Colorado,
Kimberly Troup
Director, US Office
CFOIC Heartland