The original pioneers of Barkan braved enormous hardships to establish their community. Many suffered years of persecution in the former Soviet Union for daring to emigrate to Israel, and all struggled through the harsh reality of reviving the barren hills of Samaria. Today, in their golden years, these founders struggle with loneliness, seeking meaningful ways to fill their days. The people of Barkan care for the original pioneers, offering weekly activities and programming. But, with 200+ senior residents, there is an urgent need to upgrade the local senior center and ensure that all seniors find respite from the isolation that threatens many golden agers. The seniors of Barkan need you!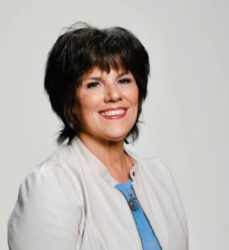 The journey towards God requires peeling many layers. Like an onion, as we peel each layer, the truth we uncover often brings tears to our eyes. Victoria recalls her journey to God as one of shedding layers and even tears, to reveal a life of humility, a commitment to God, and a love for God's Land and People. Today, Victoria James is National Outreach Director at Bridges for Peace, Canada, while her husband, Reverend Don James, is the Development Director for the organization. But this powerhouse couple did not always understand the centrality of Israel in God's plan.
Shoshana Bloch:
From the Valley to the Judean mountains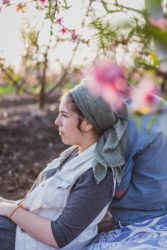 Growing up in Los Angele's San Fernando Valley would broadly categorize Shoshana as a Valley Girl. But that term, a cultural stereotype of youth focused on affluence, materialism, fashion, and beauty, stands in stark contrast to Shoshana Bloch. So how did an American young woman from LA turn into a pioneer living in an isolated, rugged community in the Hebron Hills? Obedience to God.
We have received this thank you letter from Avigayil for our contribution toward their security needs.
But you, our donors and supporters, are the ones who really make it all happen.
The thanks belong to you!
November 11, 2022
Dear Mrs. Sondra Baras, and Dear Christian Friends of Israeli Communities,


You simply cannot understand the impact of your support! Avigayil, a community of fifty families in a magical area of the Hebron Hills, is a strong community, with a wonderful assortment of families, who have come to this hilltop with love and faith. But life in our undeveloped community is filled with many challenges. Lacking basic infrastructure, with primitive electric and water services, we experience frequent water outages during the summer and many power outages in the winter. Above all, the security reality is very complex, as our Arab neighbors busy themselves with illegal construction at a dizzying pace, slowly creating a strangulation ring around Avigayil. Still, the dedicated men, women, and children of Avigayil are not deterred. Steadfast in our commitment to persevere, we continue developing our ancestral land with love and dedication. And then we met you – wonderful people who work hard and are dedicated to helping us. People who want to share our burden, to dream together with us. People who have come to understand our reality and are doing everything they can to help us. You helped us complete the missing pieces of our puzzle. Words are insufficient. Our hearts are overflowing with joy and excitement. You have given us strength. You have recharged our batteries! Dear friends, thank you for your generous gifts! Thank you for helping us establish and equip a youth center for our teenagers – their new home away from home. They are still jumping for joy. And thank you for fortifying us and strengthening our sense of security with a new emergency center, where we can monitor feeds from our surveillance cameras and manage emergency events.
May God give you the strength to keep doing, pushing and helping us. May we continue to meet together for wonderful occasions.
With immense gratitude and appreciation,
The families of Avigayil