November 1, 2022
Sondra Oster Baras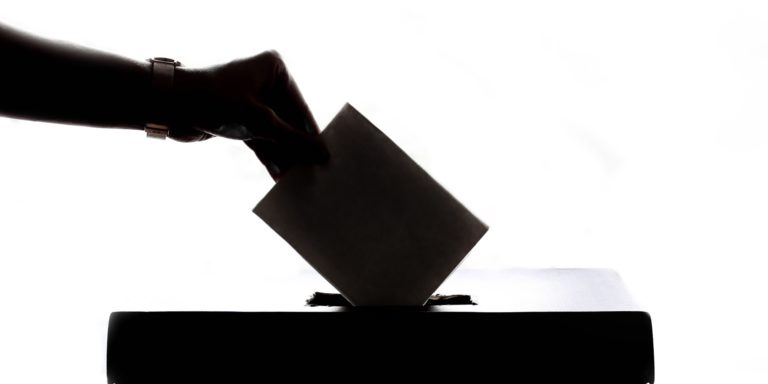 Today is Election Day in Israel. Normally this would be a joyful occasion as people generally feel privileged to cast their votes for their preferred candidate—an important vehicle for the ordinary citizen to make his or her voice heard. And yet, this time, the fifth election in three years, the attitude is quite different. Ever since the election campaign in 2019, when Netanyahu initiated the fall of the government because he was confident he could come back with a stronger base of support than before, we have been faltering between short-lived and temporary governments. Not a good thing for a healthy democracy like Israel.
Before 2019, voters cast their ballots based on their ideological views and their personal interests. Those in favor of free-market economics, those in favor of policies that strengthened the religious life of the country, those in favor of a hawkish stand on defense, or those in favor of continued Jewish settlement in Judea and Samaria, tended to vote for one of the right-wing parties.
Those on the left usually supported a more active welfare state, secular values, a more conciliatory attitude towards our enemies, and a Palestinian State with its accompanying withdrawal from Judea and Samaria.
Over the years, the country has moved definitely to the right with the overwhelming majority moving closer to traditional values and advocating a strong defensive position militarily. On social and economic issues, most of the country favors a mix between free-market economics and socialism — leaving the economy to work itself out while providing vital assistance to those who need it, as well as ensuring a basic level of medical care for everyone.
Given this positive change in Israeli attitudes, one would have expected the elections to be a shoe-in for the right and center-right. Indeed, the overwhelming majority of Members of Knesset for the past few years have been solidly right-wing with many others fitting into the center-right category, which means they agree with most right-wing positions but are willing to compromise to a larger degree than a right-wing person to reach broad consensus.
Unfortunately, we have not succeeded in achieving such a dream government. Too many egos have gotten in the way. Netanyahu has become hugely controversial. Today, most politicians can more easily identify themselves based on whether they are willing to sit in a government led by Netanyahu than on whether they support settlement in Judea and Samaria. And that is a tragic thing.
So who do we vote for? The Likud, led by Netanyahu, has accused everyone who does not support their party, or one of their allied parties, as left-wing. Of course, this is not true. Many of the members of the National Unity Party are decidedly right-wing. Yisrael Beteinu is right-wing although very secular. Many of the members of both of these parties were once in the Likud but because of disputes with Netanyahu, they left the Likud and formed alternative political alliances. But they did not abandon their right-wing agendas.
The Jewish Home party is also right-wing, comprised primarily of former members of the various parties led by Naftali Bennett. This party was hit badly by Bennett's resignation and departure from politics and it is unlikely that they will pass the threshold to enter the Knesset.
So where does that leave us? For a long time, I and many others on the right have been hoping that Netanyahu would step aside and let others from the Likud inherit the mantle of leadership. There is no question that were this to happen, all right-wing Members of Knesset would be able to join one government that would be united on all fundamental issues and would be capable of finding consensus on the others. But Netanyahu refuses to resign. And so we enter our fifth election campaign in three years.
If Netanyahu is able to put together a government, at least we will have stability and hopefully government policies that support continued growth and development in Judea and Samaria. But if he is not able to put together a government, it does not seem as if Lapid will succeed in putting one together either. In which case, we are looking at a sixth round of elections. If it comes to that, I hope and pray that the Likud will force Netanyahu's hand, realizing that their continued status as an opposition party will not accomplish anything.
As I go to the polls today, I will weigh my options seriously. I will want to vote for a party that mirrors my own commitment to religious values and settlement in Judea and Samaria. But I will also consider which party will have the best chance of repairing the many ruptures in Israeli society in recent years, ruptures that are largely a result of the venomous language that has overtaken the culture of debate in and outside of the Knesset.
We can disagree with one another, but we can and should respect the opinions of others. Those loyal and patriotic citizens who support territorial compromise are not traitors or enemies. They are political and ideological rivals. We should work hard to convince people of the rightness of our cause, and we have largely succeeded in doing that. But there is no need for venom. On the other hand, if a political leader promises to legalize the younger pioneering communities in Judea and Samaria, then he should keep his promise.
I hope and pray we get a leadership that wants to serve the people, that is honest and decent, that wants to do the right thing for the right reasons. We have witnessed miracles as God has brought us back to Israel and restored our nation. The Israeli people love their land and their people. We deserve better political leaders. We deserve righteous men and women who are eager to serve their country honorably.