Why visit Israel?  If you have never been to Israel before, you may be asking yourself, "Why should I visit Israel? What is there?"  For me, the answer is simple.  It is holy and sacred.  Remember Moses and his encounter with the burning bush – "Take off your shoes for the place where you are standing is Holy ground."  Landing in Israel is walking on holy ground.    It is difficult to explain but it is an incredible life-altering experience.
I remember years ago taking a friend to Israel for her first time.  As we walked into the Western Wall plaza and started down towards the women's prayer area, she stopped me and she said, "you didn't tell me I would feel the presence of God here!"  I responded, "would you have believed me if I had told you?"  "No", she replied, "it is something you have to experience for yourself."  I agree.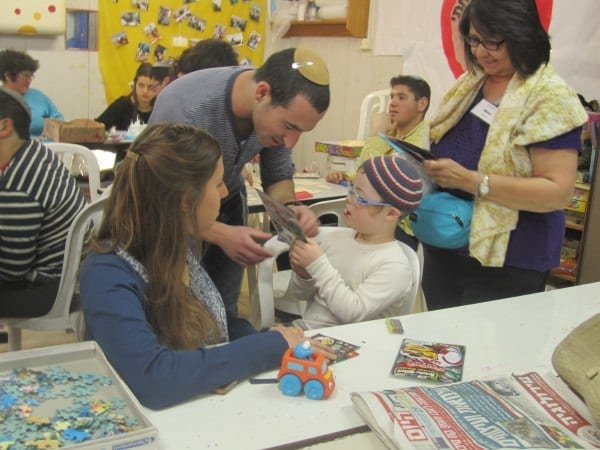 Feeling the presence of God in the Land of Israel is something that defies logic. God said that it was His Holy Mountain, and it is still His Holy Mountain.  My personal belief is that if God hadn't chosen Israel, we would never hear of this tiny strip of land on the coast of the Mediterranean!  It wouldn't be fought over, it wouldn't be contested, and it would never make front page news. And yet it is.  An area that is 50 miles wide and 200 miles long is in the news every single day!
I am personally inviting you to come and see for yourself.  Find out what is so special about this land and these people. I'll take you to visit Shiloh, the archaeological site where the Tabernacle stood for 369 years, before the center of worship was moved to Jerusalem by King David. I remember visiting Shiloh on my very first trip to Israel, over 20 years ago.  Back then only a scant handful of tour groups came to Shiloh, and 1 in 100 were Christians.  Today, there has been an incredible investment in Shiloh and more and more tour groups are including a visit to Shiloh on their itinerary. But it is never crowded and you stand there and soak in the amazing history that took place right there.  As you stand in that valley and look at the hills surrounding you, the stories from First and Second Samuel come to life!  Samuel, Eli, Hophni and Phineas, King Saul, and so many others were here!
As we open up our bible and read the stories that took place at Shiloh, as you are standing there feeling the wind on your face and seeing the hills across the way, you can see the topography and the stories make more sense!  For me, it takes the flannel-graph bible stories of Sunday School and turns them into real people.  These aren't fairy tales that someone made up — they are history!  They actually happened.  And I walk away encouraged and strengthened in my faith. If God showed up then, and He was faithful to perform His word, He will show up now and He will continue to keep His promises.
So I want to strongly urge you, if you have always wanted to visit Israel, this is your year to fulfill that lifelong dream.   If you have even considered it as a possible thing to do, this is the year to make that happen.  Our wonderful Australian representative is leading a tour to Israel September 13 – 26 that still has room, and we have a one-day tour to Judea on October 15 if you will be in Israel for the Feast of Tabernacles.  And I am leading a tour in March 2020.  Each of these tour options will introduce you to people and places in Judea and Samaria in a way that no other tour does.  If none of these tours fit your budget or your time-frame, contact us and we will help you find a way to visit Israel and include a visit to Judea and Samaria as part of your time in the Land.
For centuries, Jews have declared Next Year in Jerusalem.  Let's make that our Christian cry as well!  Join me and the rest of the CFOIC Heartland team in Next Year in Israel!