In recent years, terrorism has reared its head again and again in the Hebron Hills region. So many people have been murdered, leaving their families and their communities to pick up the pieces even as they struggle to maintain normal, functioning lives. But not everyone succeeds in handling the fear and the trauma. Even well-functioning people have had difficulties. And those who have trouble functioning even in the best of circumstances have been dealing with increased depression, PTSD, and at-risk behaviors.
The Hebron Hills regional municipality has responded to this vital need and created a makeshift treatment center. But they are missing the furnishings and equipment that will enable this center to respond effectively to those in need. With your help, we can reach out to those people who hurt the most.
You can provide true healing to these brave pioneers.
Becky Keenan-Spreading Truth
There is little else more exciting than embarking on a first-ever trip to Israel aboard a flight full of Jews making Aliyah to Israel. The inability to keep exhilarated grins off of faces, the nervous energy of young children itching to taste the sweet Israeli air, and the atmosphere of deep and almost intoxicated anticipation is infectious. Excitement wafts throughout the airplane like the aroma of freshly-baked pastries, and no one aboard is immune to it. Read More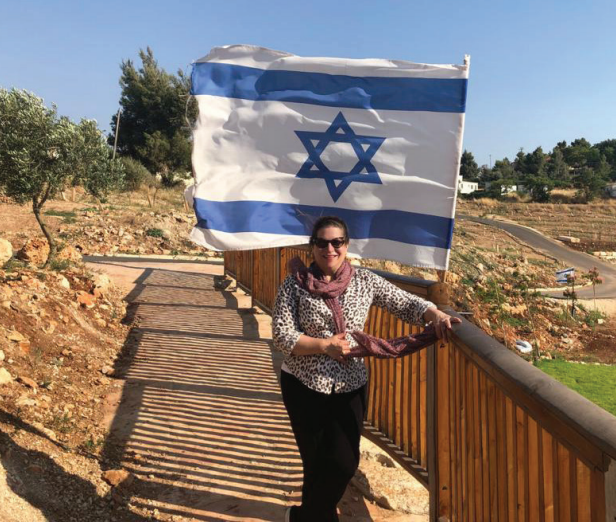 Chaim Livne-Leading by Example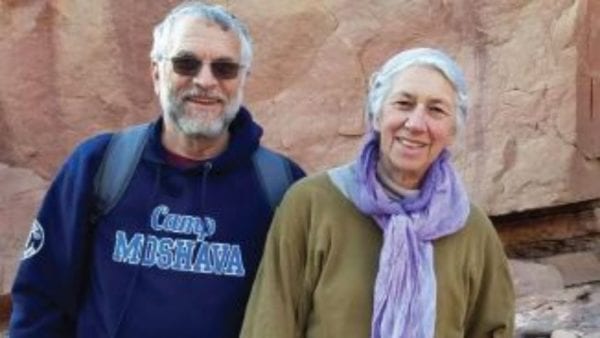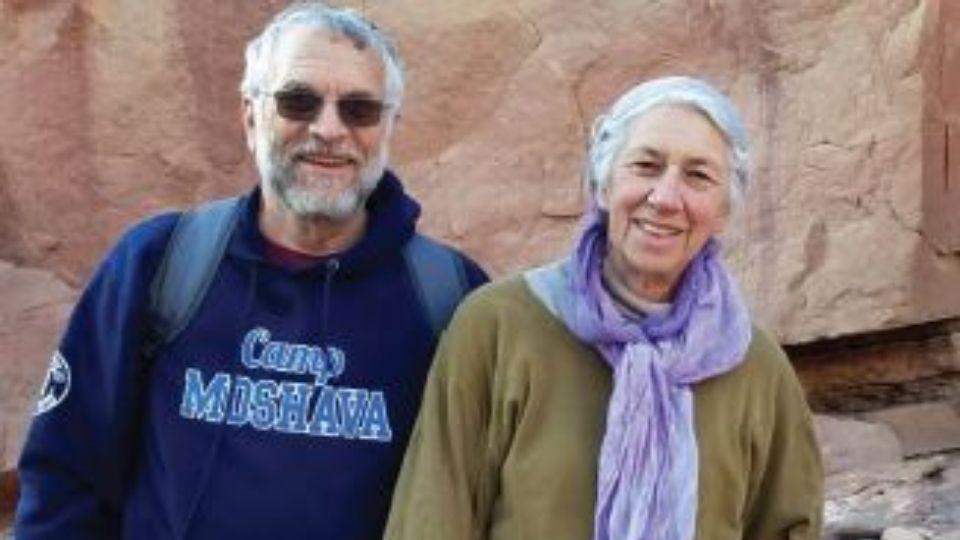 Chaim met Naava as a teenager through the religious Zionist youth organization Bnei Akiva. Their early lives paralleled each other: both were raised in New York and both were very active in their respective Bnei Akiva chapters as counsellors. In fact, in 1974, they were both counsellors at a Bnei Akiva summer camp where, "coincidentally", Sondra Oster Baras was a camper. Naava and Chaim each spent a year in Israel after high school volunteering on a kibbutz, and they both knew from a young age that they wanted more than anything to make Aliyah. After dating for some time, Chaim knew she was the one.  He pursued her relentlessly with no success.  Finally, Chaim was about to give up and move to Israel on his own, when Naava came to Chaim and said simply, "Let's get married." That sealed it. Read More
Dear Sondra,
Thank you so much for the wonderful donations that you have so generously sent to us to
help the senior citizens of Gush Etzion. For a number of years now, you have been providing such generous support for this vital need and we are so grateful.
I would like to share with you all the amazing things that we are now able to accomplish
as a result of your wonderful support. Gush Etzion has more than 100 seniors that are being taken care by social services. Some of them are completely alone in this world. A number of them are Holocaust survivors, most of them with critical medical needs.
Here in Gush Etzion, we do our best to honor and respect these seniors who were once
vibrant and contributing members of society, but as their health deteriorates we sometimes find ourselves at a loss. The challenges are great but the resources are not always readily available.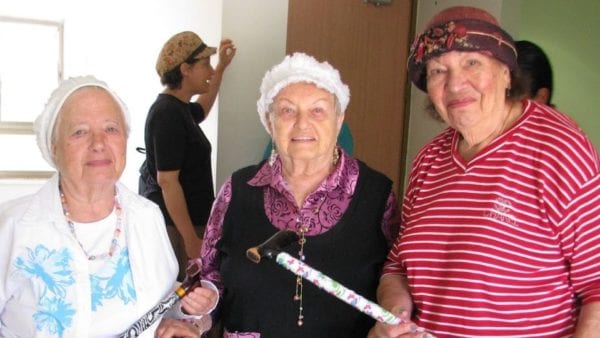 Thanks to your generosity, we were able to assist dozens of families by providing them with heating for their homes. We were also able to help individuals with severe dental issues and with transportation for medical treatments. But most importantly, we were able to provide vital financial assistance to the new day care center for seniors with dementia. Thanks to your help, we have been able to provide warm meals, transportation and various activities to these individuals who are suffering so much in their later years.
All of this has been made possible thanks to your magnificent gifts. You have made all
the difference in the world to our elderly residents. And of course, you have been a regular
supporter of the Gush Etzion region, providing for special education, security and so many
other needs in so many communities in Gush Etzion.
Sincerely,
Limor Pearl, Director, Gush Etzion Foundation