Engaging With the Land at Sussya's Yeshiva High School
Sussya's Yeshiva High School for Environmental Studies offers the students ahands-on outdoor learning curriculum that fosters a deep attachment to God,His creations, and His land. Every rock, every flower, and every path is a lesson about Biblical Israel.
As the boys study the Bible about their forefathers who walked this same land, the Scriptures come to life and help them internalize their people's history and spirituality.
But some students come from poor families who can't afford to provide their childrenmwith basic supplies and personal needs. Let us provide them with what they need sonthat one day they can make a significant contribution to Israel's future.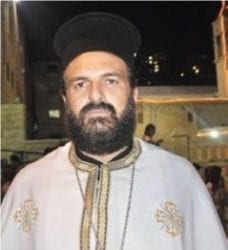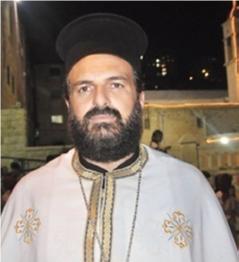 The Courage to Encourage: Father Gabriel Naddaf
When CFOIC Heartland Director, Sondra Oster Baras described him as "one of the bravest men I have ever met" we knew we had to learn more about this Greek Orthodox priest. Father Gabriel Naddaf has been called one of the greatest and most inspirational spiritual leaders in Israel as he combines wisdom with courage, and expertise in Scripture with emotional intelligence. Father Naddaf is the spiritual leader of the Forum for the Enlistment of the Christian Community. Defining himself as an Arabicspeaking Christian, he believes that the fate of the Christian minority in Israel is intertwined with that of the Jewish State. For years, he has encouraged young Arab Christians to enlist in the Israel Defense Forces, as he believes they, too, should take responsibility for the safety and security of Israel.
Most Christian Arabs who enlist in the IDF are subjected to scorn and even violent attacks by their Muslim neighbors. The forum not only promotes enlistment and recruits Christian soldiers, but accompanies them through their entire army experience, strengthening them as they stand up to Muslim harassment while working with the army to ensure a smooth acculturation.
Pioneers in Our Day
Vered Ben-Saadon: Planting Vineyards on the Mountains of Samaria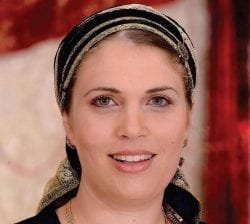 …The Ben-Saadon's began with a small vineyard spread across 5 acres of land, yielding a mere 1,200 bottles of wine. Today the vineyard has expanded across 37.5 acres and yields approximately 23,000 bottles annually. Samaria is optimal for grape harvest because of the climate conditions here. "Snow is wonderful for the grapes," explains Vered, referring to the recent snow storm that hit Judea and Samaria, causing many residents, including her own family, to lose power. "We were thrilled for the grapes, but not as thrilled for ourselves!"
Since its establishment, the winery has enjoyed amazing success, and Tura Wines have received a number of prestigious awards. Just over a year ago, the Ben-Saadons had the privilege of welcoming Prime Minister Binyamin Netanyahu. But success is not what motivates the Ben-Saadon's to run their business in Samaria. "We are based in the region not for the money, but for the love of the land."
Give Thanks!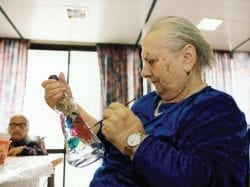 I want to thank you for your dedication and generous contribution towards the Senior Citizens Center in Kedumim. Your support was much needed and proved to be vital in bolstering this project, and moving it forward.
Since the establishment of Kedumim, 37 years ago, we have been privileged to have great Christian friends visit with us in Israel, and support us from all over the world, and they  have helped us build our community. We knew then, and we know now that there are many lovers of Israel, who truly care for our well being. You stand beside us in building our country, and you demonstrate to us that we are not alone in our effort to strengthen the Jewish communities in Judea and Samaria…
H