by Shira Schwartz
June 13, 2017
The people of Leshem are professionals:  Accountants, hi-tech workers, nurses, architects, social workers, educators, and professional military.  Even their hobbies sound polished.   They dabble in photography, art, football, archaeology, bike riding, and culinary creations.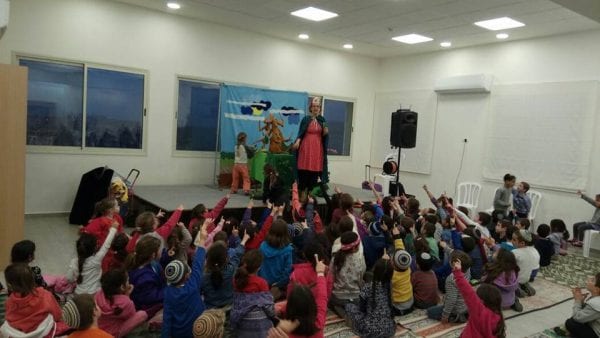 But they're not just sophisticated.  The people of Leshem are real.  They are genuine.  And what they like to do best is to barbecue with friends, discover a new nature trail or riverbed to hike through, and to cuddle with their kids on the sofa at the end of the day.  They want an outstanding quality of life and they are willing to work hard– to sacrifice time money and energy to get it.  Leshem is where they have found it.  Leshem may possibly be the best kept secret in Samaria.  Back in 2013, when the first 40 families moved in, nobody believed fast it would grow! The location is ideal because it is close to bustling commercial cities, yet back at home, there is peaceful serenity and breathtaking views that stretch as far as the eye can see. Homes are comfortable and affordable and living in Leshem just makes sense.  And as a place to raise a family, to feel a sense of community… it can't be beat.
But it's more than this.  The 200 families in Leshem include hundreds of children and the building of more kindergartens and day care centers scramble to keep up with the amazing growth.  Every week, on average, there are two new babies born, and in one amazing week in March, 4 children were born!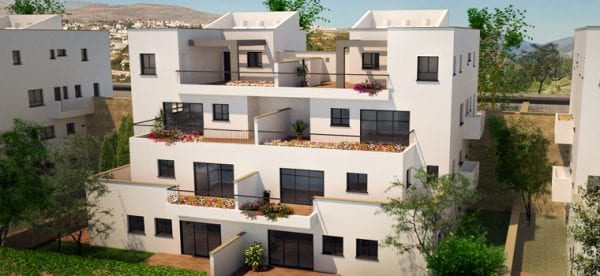 But there is an uncomfortable undercurrent running through Leshem.  Amid the peace and joy, there is a feeling of tension, a pragmatic understanding of where they are living and what it means.  Leshem is vulnerable to terrorist infiltration, as it is situated between two hostile Arab villages.  Back in the Byzantine era, the area was a strategic security outpost, and ancient times perhaps predicted what would follow us till today.  The people of Leshem, too, need to protect their hold on their little piece of G-d's land.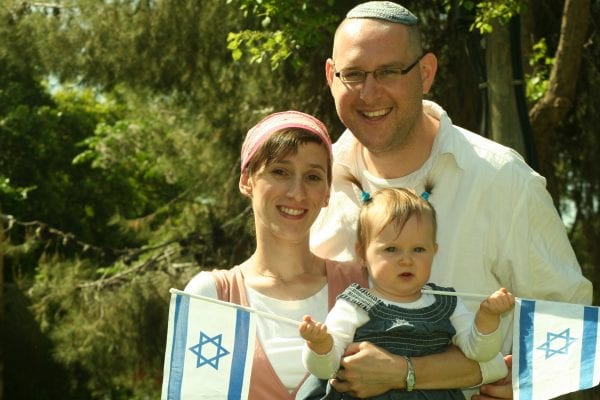 I caught Yishai in his car, on the way home from work.  Traffic was backed up for miles, because a suspicious object was found on the road and security forces were called to check it out.  So Yishai had plenty of time to speak from his hands-free speaker phone.  He said things have been heating up recently.  One day there were tires being burned by Palestinian hoodlums, blocking his path home, and another day he drove through a barrage of rocks being thrown from the side of the road.  Yishai said that the security incidents are becoming entirely too routine.  Just the other day, the local Palestinians announced that they are planning a Day of Rage.  How to be prepared for something like that?
Until now, security problems in Leshem have included break-ins and criminal infiltration but, Yishai maintains, "All too quickly, thieves can become terrorists."  He said that friends and relatives from surrounding cities are scared to come visit.  He himself is not scared, but for his children "Of course I am."  He admits that when his wife is driving on the roads with his kids, without him, he asks her to call him and he stays on the phone, speaking with her the entire time.
He remembers when he lived in Peduel fifteen years ago and traveled the same road.  Back then, when violence was far more prevalent than today, people would don bulletproof vests before getting in their cars, to protect themselves.    Yishai does not want to return to that reality.  "Leshem is our home and we want to feel that our houses are our homes and not fortresses or jail cells.  The desire to feel safe and normal and the need to be practical and protect ourselves, sometimes clash."
Yishai and his family were the eleventh family to sign up for Leshem's very first building project.  He remembers the excitement of getting the key to his new house.  The next morning he and his wife and children boarded a plane and left Israel!  They spent three years being emissaries for the World Zionist Organization in Vienna and in London.  Both Yishai's parents are American and being an English speaker helped him in his work abroad.
When they left Israel, Leshem numbered forty families and he knew everyone, through planned get-togethers and virtual meetings online.  They returned to Israel just half a year ago to find that Leshem had grown to 170 families!  Now there are already 200 families and within a few years, the plan is to grow to an impressive 750 homes.  I asked Yishai if that sounds too big to him.  "There are people who were here at the beginning who want Leshem to remain small… want to be able to know everyone.  But I think otherwise.  Communities and settlements must grow!  We need to realize that we mustn't feel apologetic about growing.  It is the Jubilee year of the liberation of Judea and Samaria and we must keep building and developing."
Yishai worries that even in Samaria communities are not realistic about the rate of growth.  He claims that within a couple of generations, people will realize they made a mistake.  "Everyone who moves to Judea and Samaria wants a private home.  But we must begin to build upwards.  Taller buildings are the answer to making sure we have room to allow our communities to absorb all the families who want to join and settle the land."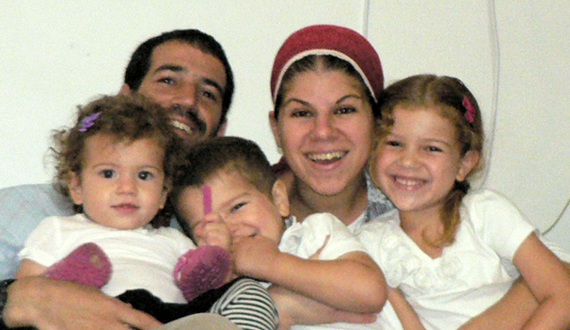 The speed with which Leshem is growing is incredible.  But with this growth comes responsibility.  And they are making a direct request to all of our friends at CFOIC Heartland to help them fund vital equipment needed by their Rapid Response team.   It's a little scary.  Parents drop their kids off at the day care or school in the morning and go to work.  On any given day, at any given time, there are hundreds of young children… their children, staying close to home in Leshem.  It is vitally important that the community Rapid Response team who is always vigilantly watching over so many children be adequately equipped to handle any emergency.  Yishai and the other wonderful residents of Leshem have an obligation to their children and to their families…  to protect them and keep them safe.
Will you join Leshem and help keep their children safe?