Recognizing the Miracle
When I moved to Israel 25 years ago with my family, people automatically assumed we would make our home in Jerusalem. Jerusalem has always been the heart of the Jewish people and though we were tempted, we moved to the Biblical Heartland, to Samaria, to Karnei Shomron.
But every visit to Jerusalem was thrilling.  I remember being in the car with our four young daughters, and as we glimpsed our first sight of the city, we started singing every song we could think of that spoke of Jerusalem.  "Jerusalem of gold, and of bronze, and of light, Behold I am a violin for all your songs."  "You will see, you will see, how good it will be next year, in Jerusalem." "On your walls, Jerusalem, we have set up sentries all day and all night." "Make Jerusalem happy, rejoice in her, rejoice in all who love her."  We would start songs, interrupting each other to begin another one, and so, laughing and singing aloud, we would enter the city.  It took quite a while before we stopped this joyous, rousing tradition when entering our beloved city.
Jerusalem is never far out of our thoughts and hearts.  I raised seven children here, and I cannot count how many times a kindergarten play had the children reenacting the unification of the city in the miraculous Six Day War of 1967.  Dressed up as mini soldiers, they slithered along the floor until they reached the painted poster of the Western Wall and rose, saluting, as a child, wrapped in a prayer shawl would raise a shofar, the ram's horn, and blow a long note.  And all the children would call out reverently, "The Temple Mount is in our Hands! The Temple Mount is in our Hands!"
My kids always had a magnetic attraction to Jerusalem.  If they had a day off, or the car was available when they got home from school, or no plans were made for a Saturday night activity after Shabbat, they would make the hour or so ride to say hello to the city they loved.  Sometimes they would drive there, stop for a half hour of prayers at the Western Wall, and drive home.  No socializing, no stopping at a local café.  Just touching base with their very own Jerusalem.
Amazing that though they weren't alive when Jerusalem wasn't in our hands, they sense the amazing privilege they have to be able to go there, whenever they want to.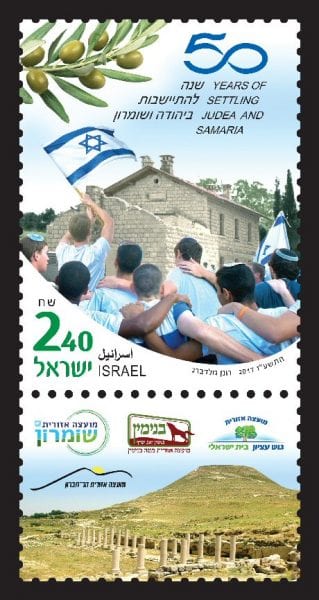 This year, 2017, Jerusalem celebrates 50 years to the 1967 Six Day War, as a unified capital city. In recognition of this miracle, just after the war, the Chief Rabbinate declared a religious holiday… Jerusalem Day, and this year is the Golden Jubilee year!
There may be those who try to deny Israel's 3,000-year-old connection to Jerusalem, making unfounded declarations that there is no connection between the Jewish People and the Western Wall or the Temple Mount. But we will continue with the truth of history.
As plans are taking shape for the day, Prime Minister Benjamin Netanyahu recollected his childhood memories of the divided city, remembering the barbed wire fences, the fear of sniper fire. "The liberation of the city changed its situation from its foundation. Jerusalem stopped being a city on the edge and became the capital of Israel—broader, vibrant, built up. This is a great event in Jewish and Zionist history and we will celebrate it accordingly."
But the Six Day War not only gave us Jerusalem – it gave us our Biblical Heartland.  Exactly 50 years ago, in just six days, the IDF liberated all of Judea and Samaria, the Golan Heights and the Jordan Valley and returned us to our historic heartland. This Jubilee year is a time of celebration, of jubilation! Events planned will underline the Jewish connection to Judea and Samaria, at such historic and biblical sites as  the Cave of the Patriarchs in Hebron, Shiloh and Kfar Etzion. These parts of Israel are the areas where our forefathers lived, where our nation's history began. The Six Day War enabled us to return to vital areas of our homeland and completely changed our strategic situation.
Tzachi Hanegbi, Minister of National Security and Foreign Affairs, insists that "Defense is important & security is important but most important is the moral claim of Israel… land that was given to us… by the Bible."
The glorious revelries and festivities are not meant to be political, will not attempt to serve as a protest to the world, but rather will join all those who love the land in celebration of the miracles of the reunification of Jerusalem and the liberation of our ancestral homeland. Our deep connection with these areas rises above any political disagreements or strategic security considerations.
One event for this national party already took place at the Independence Day ceremonies, where each year, twelve Israeli citizens are selected to light 12 torches. This year, in honor of Jerusalem's 50th anniversary, the chosen honorees were all Jerusalem residents who have contributed in some special way to the city.  These amazing people demonstrate the vitality and diversity of this beloved city… of our land:
Chana Henkin is a trailblazing educator, founder and dean of a Jewish Bible Academy for women.  She has also suffered tragically as a bereaved mother: her son and daughter –in-law were murdered in a terrorist attack a year and a half ago.
Yehoram Gaon, one of Israel's most recognizable and beloved singers and actors of all time, is a descendant of a Jerusalem family who has lived in the city for generations, and represents the rich culture of our country.
Amnon Shashu, the founder of the driverless-technology company Mobileye, recently acquired by Intelm also made the prestigious list, epitomizing Israel's consistent contribution to ever-advancing world technology.
Professor Ahmed Eid was born in an Israeli Arab village in the Galilee, moved to Jerusalem to study, and never left.  He is the renowned head of the Department of General Surgery at one of Jerusalem's main hospitals, and founded the successful Transplant Center.
Yaakov Hetz, who fought in one of Israel's most famous Six Day War battles, lit a torch in honor of IDF veterans.
These are all Jerusalemites, and all citizens of Israel, part of the miracle that we celebrate this year.  May all of Israel be blessed. And as it says in Psalm 122, "Pray for the peace of Jerusalem: May those who love you prosper." Amen.