May 6, 2014
Sondra Oster Baras
It was a wonderful day!  Today, we celebrated  Israel Independence Day, honoring 66 years of statehood, the rebirth of the Nation of Israel in the Land of Israel.
The festivities began last night, after 24 hours dedicated to mourning the soldiers who gave their lives to protect the nation, and the terrorist victims who were murdered simply because they were Jewish, living in the Jewish state.  The transition from  mourning to celebration is always an abrupt one but reflects the reality that we live on a daily basis – the ups and downs of amazing accomplishments coupled with amazing sacrifices that is life in Israel.
In Karnei Shomron, the celebrations continued for more than 24 hours!  Last night, we gathered in a local park and prayed together, singing the traditional hymns of praise to the G-d of Israel who brought this salvation to us 66 years ago and who continues to protect us and save us at every juncture.  Following the service, we mingled and chatted, the children getting snow cones and balloons, while their parents caught up with friends.
Ed and I walked over to friends for our annual BBQ dinner.  For years, the same couples have been gathering to celebrate the special day.  Years ago, when our children were little, we all ate together and then the children would squeeze into the TV room to watch one of the old movies shown on television that celebrated Israel – Exodus and Cast a Giant Shadow were two favorites!  This year, we are all grandparents and our children are off doing their own thing but we reminisced about years past and remembered fondly some of the older residents of our community who are no longer with us but who used to share with us their amazing stories of pioneering and adventure from the early years of the State.
This morning, we went to the synagogue for another  prayer service, following which was our annual Independence Day breakfast.  We gather in the small social hall, where a wonderful spread has been set.  Everyone shares in the food preparation and set-up and the buffet is always a hit.  The rabbi shared some inspirational words with us and then we listened intently to our invited speaker. Each year, we invite someone to share a personal story of heroism and Zionism.  In past years, we have heard people who suffered in the former Soviet Union before being allowed to make aliyah, others who discovered a hidden Jewish identity after their parents had tried to assimilate, Holocaust survivors who fought for independence in 1948, and some of the original pioneers of Judea and Samaria.  Our speakers have always represented the mosaic that is Israel and the human resource that has made our country to special.
This year was no exception.  We heard from Asael Shabo, the grandson of a member of our congregation and a survivor of the one of the worst terrorist attacks in Samaria in recent years.  In 2002, his home in Itamar was attacked by terrorists, his mother and four brothers were murdered, and he and his sister were seriously wounded.  Asael was only 9 years old when he was attacked and his right leg was amputated above the knee as a result.  He suffered several surgeries and years of rehabilitation.  He became a champion swimmer, participated in para-athletic competitions in both swimming and basketball, and is now studying for his degree in Physical Education.
At 21 years old, Asael is a true hero.  As he told the story of the challenges and losses that he had to cope with, he credited his family and his faith for getting him through.  As the terrorist was moving through his home, shooting his family, after having already been shot 3 times in the knee, he somehow understood that he needed to be silent and still, to "play dead" so that the terrorists would move on.  He doesn't know how he knew to do that but believes strongly that it was G-d who guided him and protected him during those terrible moments of his life.  And he carried a message of pride, in our country and in our people, a message which he conveys to young people all over the country all the time.  Asael is a proud Israeli and a wonderful Jew!
The day drew to a close with fireworks and an amazing performance of the Gat brothers, a new musical duo of ultra-Orthodox Jews who sing a combination of American rock from the 70's, songs of faith and Israeli classics.  They are wonderful musicians and represent something totally new that is happening in Israel today. They are people of faith reaching out to Israelis of all stripes and colors, religious, secular and everything in between.   And Israel is reaching back to them with enthusiasm.
One of this morning's headlines included the typical survey for Independence Day, which tries to tell us something about where our country is going and how we are changing.  But this year, the statistic was amazing – Israel's younger generation is more religious and more conservative than the older generation.  No other western country can boast that fact.
Israel is an amazing country and we have so much to be thankful for.  As our Israel Independence Day celebrations came to a close, I felt a camaraderie with everyone sitting around me, and indeed, with the entire nation.  We are a strong nation and we are a united nation.   In Karnei Shomron, as the performance came to an end, we all stood and sang the Hatikvah, our national anthem, and then sang the ancient traditional song of faith:
I believe with complete faith in the coming of the Messiah and even though he may tarry I will still wait for him to come, every single day.
Shalom,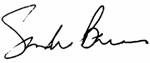 Sondra Baras
Director, Israel Office
CFOIC Heartland