We want to thank you personally!
November 23, 2021
Sondra Oster Baras
This past year has been a difficult and challenging one in so many ways. And yet, it also offered us hope and many moments of joy and fulfillment. We would like to take this moment to thank you, our CFOIC Heartland friends and supporters, for all you have done for us this past year. As our American friends celebrate Thanksgiving, we thought it would be an appropriate time to stop and say thank you, to all of you, wherever you are around the world, for all you have done for us in Israel.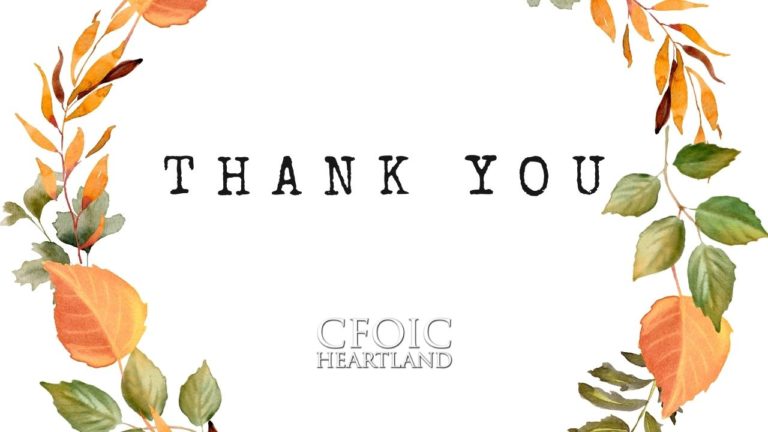 We are so grateful for all you have done to protect the people of Judea and Samaria. Click here for a story about Dolev, a particularly isolated community. This is the story of how they struggled and how you helped. Read this and know that you played a huge role in their lives. To support the needs of the most vulnerable people of Judea and Samaria, please click here. Thank you for doing so much for the people of Israel.
Shalom from Samaria,
Sondra Oster Baras, Director,                                                                                                                                                                                                      Shmuel Junger, Israel Office Director of Development