You can wish a family in Samaria "Chag Sameach" (Happy Holiday) during Sukkot!
I will bless those who Bless you. Gen. 12:3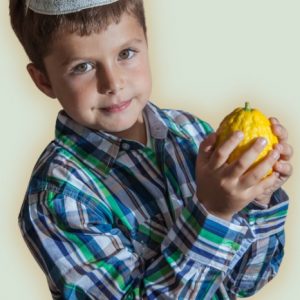 Hannah's husband suddenly left her, and she is struggling to support her children as a single mom. Making sure her children have food to eat is a high priority, but she doesn't have enough money to buy food for them. You can help!
Israel will soon celebrate the Feat of Tabernacles (Sukkot), a holiday commemorating God's provision for His people in the wilderness. The Jewish people will build frail, temporary booths to remind them that their security and provision come from God. But even as they are preparing to celebrate this holiday, some families are struggling to put food on their table.
Today, your donation will give Hannah and her children and other families like them food vouchers for the upcoming holiday of Sukkot. These vouchers simplify food assistance so they can purchase food for themselves with dignity. 
Your donation today makes moms like Hannah feel loved and card for, which gives her the strength to go on.
This Sukkot, you can partner with families in Samaria and give them a strong, helping hand