Tuesday, March 1, 2016
As I write this newsletter, I am in New Zealand, towards the end of a more than 2-week speaking tour "down under." I had a wonderful time in Australia, as meeting after meeting surpassed my expectations. The audiences were warm and supportive and the numbers at each meeting were more than either my hosts or I anticipated. I spoke to audiences in Sydney and in country areas in New South Wales, in Melbourne and outlying areas in Victoria and in various Queensland towns.
It never ceases to amaze me that Christians at the far ends of the earth are so interested in Israel. They live so far and yet feel enormously close to my country. Long-time CFOIC Heartland volunteers told me their moving stories of spiritual awakening to a need to work for Israel, to go beyond praying and get involved in a way that would help the Jewish people in a practical way. One woman told me this was the organization she had been looking for to support Israel and had no idea we existed.
I have only had one meeting in New Zealand so far and it was in a remote beach-side village on the North Island. The people there that evening were new to us and one of them enthused that the unique partnership between Christian and Jew that CFOIC Heartland represented was so refreshing that he hoped to enlist many others to join our ranks as well. I was overwhelmed!
It is not easy traveling to far places to bring the message of Biblical Israel but every time I meet the excited faces and the warm embraces, I know that my trip was well worth it, that I am bringing this message to people who otherwise would not hear it.
The down side of traveling though is being away from my family for so long. My husband Edward is a wonderful supporter of my work but too often he bears the brunt of the claims on my time, and at no time more than when I am away. This trip kept me away for two Sabbaths, a time of intense family togetherness. Generally, when I am away for Shabbat, my husband is hosted by one of my sisters or my brother and their families. And I am usually hosted by a family in a Jewish community where I participate in their family's celebration of Shabbat which is similar to my own. That is how I spent my first Shabbat away in Australia.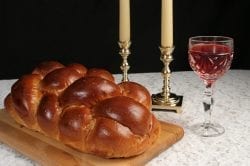 But my second Shabbat was different. In New Zealand, the Jewish community is so small and the Orthodox community even smaller that it was not possible for me to be hosted in an Orthodox Jewish home for Shabbat. But there is a synagogue in the center of Auckland with a hotel next door and that is where most guests spend their Shabbat. I ordered food from the synagogue take-out Shabbat Dinner table service in advance and it had been delivered to my hotel when I checked in Friday afternoon. I got ready for Shabbat, buying whatever I might need for the next 25 hours, and then lit Shabbat candles alone in my room, praying my usual prayers for my family as I lit the candles. But it was a strange feeling welcoming Shabbat on my own, praying for my family who were 11 hours behind me and not yet welcoming Shabbat themselves.
I went to Friday night services at the synagogue next door. Although the synagogue is Orthodox, the only people in the synagogue who are as strict in their Sabbath observance as I am were the rabbi and the "shaliach" (a Israeli youth leader) and their families, both having come from Israel for a temporary stint to inspire the people in their Judaism and in their love for Israel. And there were only about 30 people in the entire synagogue. But the atmosphere was wonderful, as everyone joined in singing or reciting the familiar prayers, the same prayers said by Jews all over the world. I was welcomed by women who sat near me and enjoyed brief conversations after the services, gaining a better understanding of who these Kiwi Jews are. The shaliach actually looked familiar to me and I discovered after a brief conversation with him and his wife, that they had been my son's next door neighbors in Gush Etzion two years ago.
Arriving back at my hotel room, I set the table for one and proceeded to my Shabbat meal. As I was about to recite the Kiddush to an otherwise empty room, I asked myself, who I was welcoming to my Shabbat table. While Shabbat is always about connecting with G-d in a more relaxed way than during the week, it is also about family. About sharing and enjoying each other as we rejoice in the Shabbat. And I was alone. But as I recited the Kiddush, I knew the answer – I had invited G-d Himself to join me at my table. There was something intimately inspiring about that revelation, as I understood the timelessness and sanctity of the Shabbat regardless of who was at my table.
On Shabbat morning, I went to services again, this time meeting a young Israeli couple who were honeymooning in New Zealand. We connected immediately and were similarly puzzled that Jews who are connected to their heritage would remain in New Zealand rather than moving to Israel where their Judaism could reach a fulfillment impossible in New Zealand.
It was a lonely Shabbat, yet an inspiring one. It was inspiring to see Jews at the ends of the earth embracing tradition. It was inspiring to see the rabbi and the shaliach teaching and helping Jews of all ages connect to the Torah and to G-d. But I couldn't help feeling that their future, the future of Jews all over the world, lies with Israel. I felt like saying to them all: Come Home! We are waiting for you.
Shalom from "Down Under",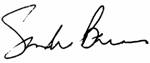 Sondra Baras
CFOIC Heartland
Director, Israel Office