By: Avital Stern-Buchnick
Meet Roi, a kindergartner growing up in the community of Maale Levonah. One of Roi's favorite pastimes is going to the community Gymboree. His mother says he can spend hours there, whether playing board games with friends or doing all sorts of fun arts and crafts activities provided by Mimi, the Gymboree coordinator. Roi especially loves it when his mother "leaves him" there with his little 3-year-old sister while she takes his older sister to the adjacent library. It makes him feel like a big boy. Roi's little sister loves it too. She dresses up and makes a tea party at the kiddy kitchen for all the dolls. Then she gets lost in the ball pit and Roi has to help fish her out.
Roi also likes exploring the community on his bike with friends. And why not? It's absolutely beautiful where he lives! Maale Levonah is located on a lone hilltop, just a few kilometers from Ancient Shiloh. The views of the surrounding area are truly breathtaking. But Roi's parents did not move to the community just because of the magnificent views — they fell in love with Maale Levonah because of its historical Biblical significance.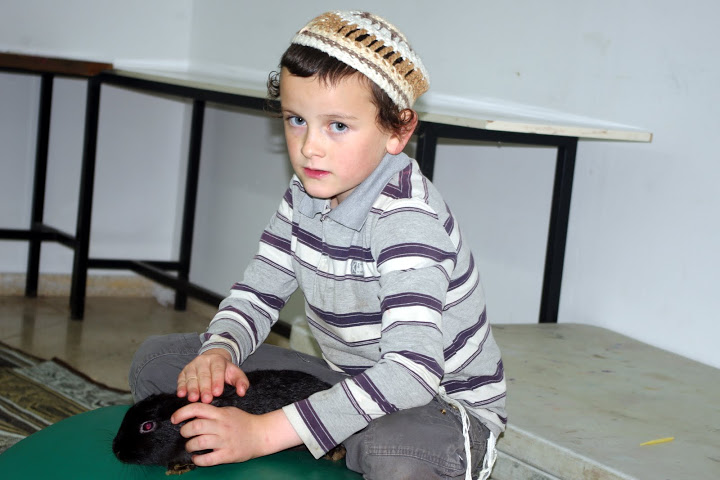 Maale Levonah is named for the ancient community of Levonah, known to have been located along the Road of the Patriarchs, on the way from Shechem to Shiloh: "But look, there is the annual festival of the Lord in Shiloh, which lies north of Bethel, east of the road that goes from Bethel to Shechem, and south of Levonah." (Judges 21:19) Maale Levonah overlooks the remains of an ancient community thought to be the original Levonah.
The original pioneers of Maale Levonah built this small community back in 1984, which today, thank God, is home to nearly 830 residents, including well over 400 children. Their relative isolation makes them feel their vulnerability. Just last year CFOIC Heartland supporters were there for the people of Maale Levonah when the rapid response team asked for vital emergency equipment to enable them to respond effectively and to ensure their own personal safety and protection.
It is not easy to live in Maale Levonah; yet, these residents of Maaleh Levonah make a tremendous effort to keep their community life rich and rewarding. They want their families to feel safe sleeping in their own homes, walking on their tree-lined streets, playing in their local parks. Like Roi, many of the children of Maale Levonah are very connected to nature and are encouraged to play outside and explore, but when the weather outside is wet, very cold, or very hot, they need indoor recreation.
Unfortunately, the Maale Levonah Gymboree has seen better days; it is dilapidated, run down from all of the good fun use over the years. It desperately needs a face lift. The building must be renovated and new Gymboree games and equipment must be purchased. The people of Maale Levonah have learned that they can count on you, CFOIC Heartland donors and friends, and they have turned to you for their most urgent need today — a renewal of this beloved gathering place.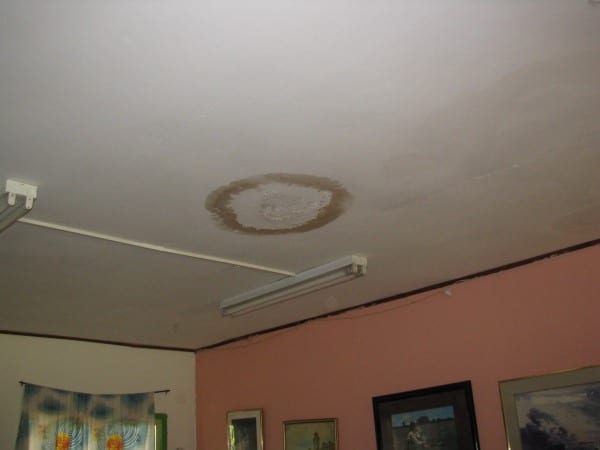 Of course, this new Gymboree will not only serve Roi, his little sister and the children of the community, but also their parents, young idealistic couples who have made a conscious decision to build their homes and raise their children in the Biblical heartland. Besides, there is no other indoor space in the community for children and their parents to get together. You can help create a space that will benefit youngsters and their parents, and enrich their quality of life in this isolated community. For youngsters between the ages of newborn and 7 years old, a space like this is not only great for recreation, but vital for their development and growth.
It is not easy living in such an isolated place, where there aren't the amenities you would expect in a larger community or city, but the residents of Maale Levonah are not in it for the convenience. Roi's parents have chosen to raise their young family in a place where they can impart Biblical values and a love of the Land to Roi and his sisters—and they are doing just that. With your donation today, you can help make it a little easier for young, idealistic, spiritually-motivated families like them to settle God's land.