Reach Out To The Pioneers of Judea and Samaria
The smaller, more isolated communities face unique challenges. They are often surrounded by hostile Arab villages, with no neighboring Jewish communities nearby. Residents take turns patrolling the area, and rapid response team volunteers are often called out for emergencies in the middle of the night. It is not easy to live in a small isolated community in Judea and Samaria. But the people who have chosen to live there are strong, imbued with faith, and determined to settle the land.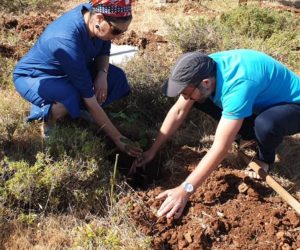 The pioneers of Israel have sacrificed so much to build up the Land of Israel. And their needs are enormous! They are more vulnerable to terrorist attacks, they have fewer services, and they are isolated. Your donation today will strengthen these communities and provide them with the services and equipment they need most. Your gift will tell the brave pioneers of Judea and Samaria that YOU STAND WITH THEM!
I will bless those who Bless you. Gen. 12:3
Support those who are planting a Jewish presence on a Barren Hilltop