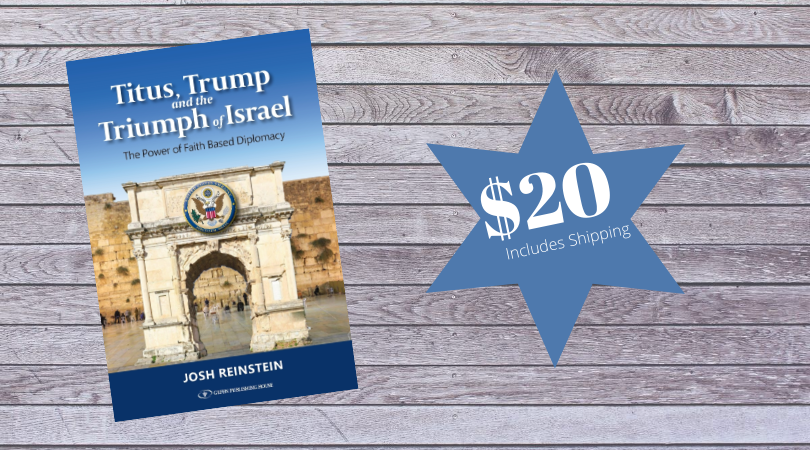 Titus, Trump, and the Triumph of Israel
We are living in mysterious yet miraculous times. On the one hand, we have witnessed the most remarkable fulfillment of Biblical prophecy: the Jewish People's return to Israel. On the other hand, we have seen an unexpected rise in anti-Semitism which takes the form of anti-Zionism and alliances between groups that are fighting against the most fundamental Biblical values. The division in worldviews has become starker than ever.
In this book, Josh Reinstein, who through his initiative of faith-based diplomacy is at the center of this tension, takes a unique approach to explaining what lies behind the recent wave of support for Israel and the counter force. He answers important questions to clarify what drives the political actions that we witness today and what path should be taken moving forward.
*Will ship after September 10, 2020
85% of your donation designated for a community project goes directly to that community. No more than 15% of your donation will ever be used for administrative expenses. There is no better way to support the people of Judea and Samaria!
Please note that in order to prevent spammers, all online donations must be at least $10, £10 or €10. To send a smaller donation, please contact our office by phone at 719-683-2041 or by email kim@cfoic.com
---