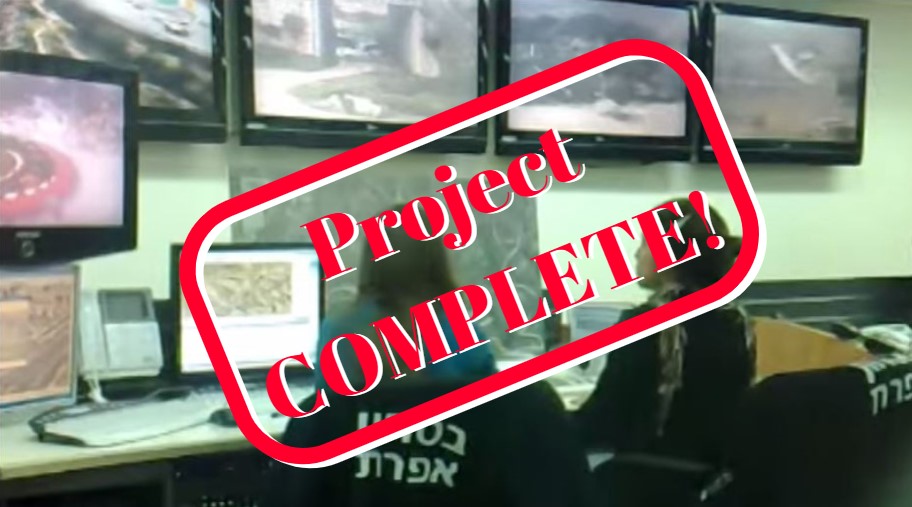 Tekoa Surveillance
$31,591
of
$31,590
raised
Click here for project details (PDF)
The people of Tekoa  have endured so much, and yet continue to call Biblical Israel home.
Tekoa has an immediate and urgent need for surveillance cameras and improved infrastructure to ensure a safer, more secure community.
Tragedy has not stopped the people of Tekoa from growing and building; they are strong and determined. But they have very real security needs.  Please consider a contribution to ensure better protection and security for the people of Tekoa—an amazing community in the heart of Judea.
85% of your donation designated for a community project goes directly to that community. No more than 15% of your donation will ever be used for administrative expenses. There is no better way to support the people of Judea and Samaria!
Please note that in order to prevent spammers, all online donations must be at least $10, £10 or €10. To send a smaller donation, please contact our office by phone at 719-683-2041 or by email kim@cfoic.com
---