Liat's Story
All donations through December 31 up to $25,000 are doubled thanks to a generous donor with matching funds
Special needs children need specialized and accessible therapies.  Without therapy, children with developmental delays and learning disabilities cannot possibly reach their potential.  For children suffering from autism and down syndrome, therapy is the only way they can function at any level.  A special-needs child living in Hebron, in the city of Father Abraham, faces so many additional challenges in life.  But when therapy is located hours away by bus, the challenges can be insurmountable. With your donation, a special-needs child in the Hebron area will be able to receive the help he or she needs close to home.
Neve Avraham is the only child development center serving the Hebron area.  It was one woman's dream, a place that would offer her severely handicapped adopted daughter the therapy she so desperately needed.
Special Needs children receive customized therapy at Neve Avraham
This is Liat's story:
The story of one special girl whose life was transformed by the family who adopted her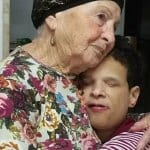 It began with an article in the paper about a blind baby looking for a home, a family to take her in. Even though Chaviva Zahor was pregnant with her eighth child, the Zahor family rushed to the hospital and immediately fell in love with this helpless baby.
Chaviva and her husband Moshe gathered their young children and told them about a blind baby who had been abandoned at the hospital by her biological parents.  When Chaviva and Moshe brought the little baby home to meet her new siblings, they named her Liat, in Hebrew, "you are mine". They were making a statement:  Liat was a part of the family.
Therapy is vital to the success of every special needs child
Liat was a difficult baby and had many medical issues in addition to her blindness. For years, Chaviva would take the bus with Liat to Jerusalem, to a special school there, and wait patiently until it was time to return home to Kiryat Arba. But this was truly an impossible situation.  Chaviva could not work and she had 8 other children waiting for her at home!  Liat needed therapy close to home.
Chaviva understood what needed to be done and founded the Neve Avraham Child Development Center in Kiryat Arba.  She created a solution that would not only help Liat but would give so many families in the region the support they needed close to home.  Parents of special-needs children would no longer have to endure the added stress of hours spent on dangerous roads just to get the help they needed.
The center does amazing work but without donations from caring individuals like you, it cannot continue to function.  Your donation will provide therapy and care to a child with autism, Down Syndrome, developmental delays or learning disabilities. Thanks to your help, a child will learn to walk, to talk, to understand language, to glow with an intense feeling of accomplishment.  You can bring that smile to a child's face in Hebron.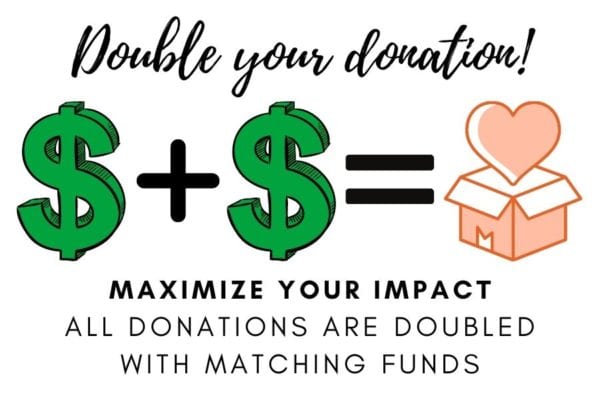 85% of your donation designated for a community project goes directly to that community. No more than 15% of your donation will ever be used for administrative expenses. There is no better way to support the people of Judea and Samaria!
Please note that in order to prevent spammers, all online donations must be at least $10, £10 or €10. To send a smaller donation, please contact our office by phone at 719-683-2041 or by email kim@cfoic.com
---