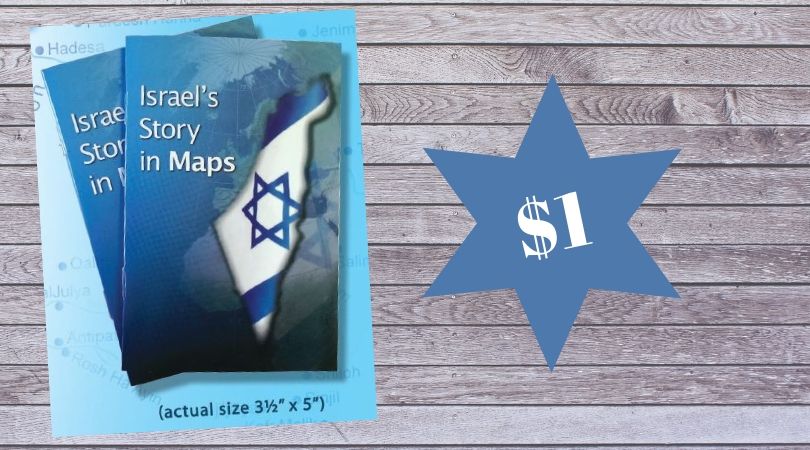 Israel's Story in Maps
This sturdy pocket sized (3 x 5 inches) booklet contains 13 colorful maps that tell Israel's TRUE story.  Order in bulk quantities so that you can give them to friends and family!
Also available in a LARGE edition that is 5 x 8 inches.
85% of your donation designated for a community project goes directly to that community. No more than 15% of your donation will ever be used for administrative expenses. There is no better way to support the people of Judea and Samaria!
Please note that in order to prevent spammers, all online donations must be at least $10, £10 or €10. To send a smaller donation, please contact our office by phone at 719-683-2041 or by email kim@cfoic.com
---