Helping them rise above – At-risk teens in Gush Etzion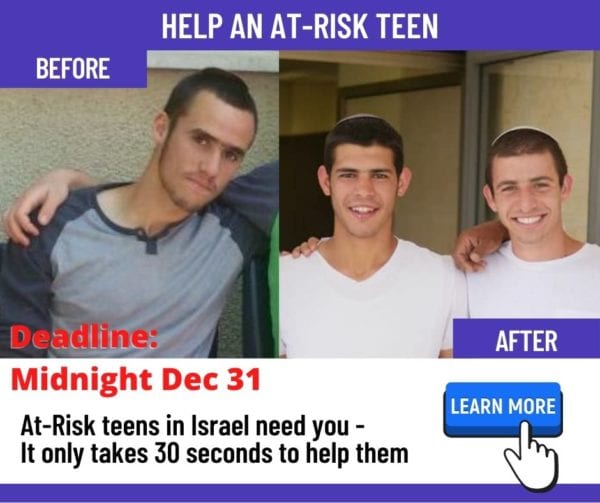 All donations up to $50,000 are doubled thanks to a generous donor with matching funds
The teenagers of Gush Etzion region have lived through gruesome terror attacks and have seen friends and relatives fall in the violence. Some of the teens are dealing with family challenges, learning disabilities, or other issues that put them at risk, and with the onset of coronavirus, more teenagers than ever before are falling through the cracks. By supporting regional programs for these at-risk youths, you can offer them the chance to better themselves and become productive members of society. Your donation can save a teen at risk.
High rates of terror attacks and tragedies have meant that the youth of Gush Etzion were more susceptible than most to at-risk behaviors, even before coronavirus. Now, months into the pandemic, we are seeing an alarming uptick in at-risk cases. More and more students are becoming "silent dropouts" – youth who do not show up to their online classes and fall through the cracks of supervision into dark depressions. Many are turning to destructive, negative, and violent behaviors to cope, and Gush Etzion parents live in a constant state of anxiety about the fates of their children: Will my child hurt himself or someone else? Will my child be arrested? What will happen to my child?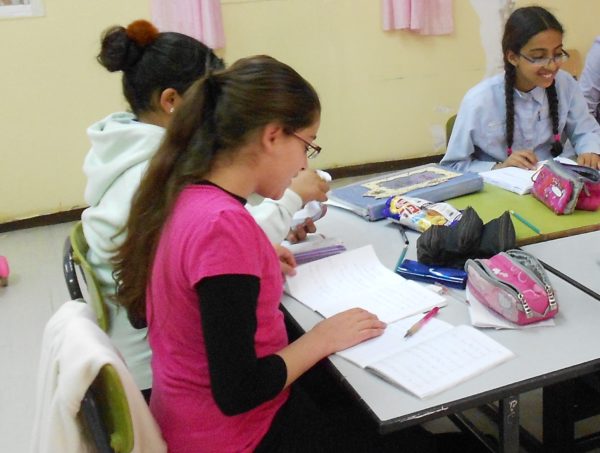 Over two hundred local teenagers are currently classified as "at risk" across the region, and they are in desperate need of help. Through a joint effort of the Gush Etzion community centers, the Gush Etzion Regional Council, the Ministry of Education, and your unwavering support, a regional youth center was recently built to support these at-risk youths. The center offers classes and workshops, crafts and individualized study, trips, special courses.  In addition, there are social workers available for therapy and guidance and social programs led by youth leaders where at-risk teens can congregate and socialize (within coronavirus restrictions) under supervision. These programs create structure, boost social involvement, and help the youth come out of their shells and build up valuable skills, all the while giving them a safe place to socialize and better themselves instead of turning to the streets.
These programs were making a big difference. But unfortunately, there are simply not enough resources to keep these programs running. Some of the other contributors to this program have pulled their support because of financial setbacks due to corona. Without your help, today, the Gush Etzion Teens at Risk program will shut down. The troubled youth of Gush Etzion are desperate. With your help, they can climb out of their despair, unlearn destructive behaviors, and receive the tools and resources they need to engage in productive activities. You can help heal this region's youth with a donation today amid these troubled times.
All donations up to $50,000 are doubled thanks to a generous donor with matching funds
85% of your donation designated for a community project goes directly to that community. No more than 15% of your donation will ever be used for administrative expenses. There is no better way to support the people of Judea and Samaria!
Please note that in order to prevent spammers, all online donations must be at least $10, £10 or €10. To send a smaller donation, please contact our office by phone at 719-683-2041 or by email kim@cfoic.com
---