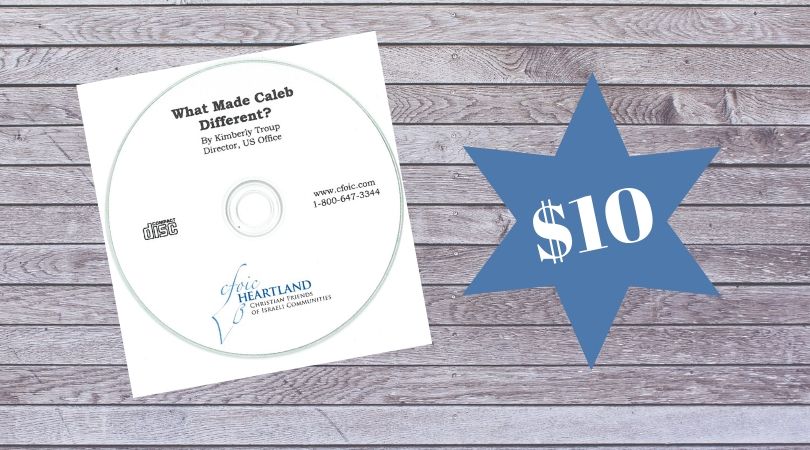 What Made Caleb Different?
Order your copy of this audio CD teaching by Kimberly Troup, CFOIC Heartland Director US Office.
Find out WHY Caleb didn't come back from scouting out the land of Israel with a bad report.
Why did he have faith to believe God?
Can you apply this same principle to your life and over come giants, mountains, and fortified cities to claim your inheritance and see God's purposes and plans fulfilled in your life?
Order TODAY!
85% of your donation designated for a community project goes directly to that community. No more than 15% of your donation will ever be used for administrative expenses. There is no better way to support the people of Judea and Samaria!
Please note that in order to prevent spammers, all online donations must be at least $10, £10 or €10. To send a smaller donation, please contact our office by phone at 719-683-2041 or by email kim@cfoic.com
---