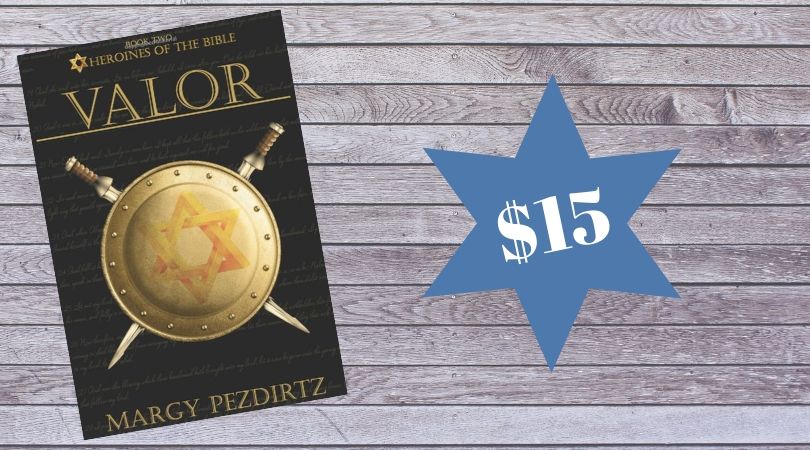 Book Valor – By Margy Pezdirtz
Destruction, devastation and total annihilation loomed over her like a shadow. There was no time to make a plan. The very thing she had done every day of her adult life would determine whether or not there would be another sunrise for herself and those she loved.
Had God put her in this place at this time for this purpose? She didn't know. She didn't have time to think about it. She had to act immediately. In doing so she managed to save all that she loved and capture a king in the process. Then David accepted from her hand what she had brought him and said, "Go home in peace. I have heard your words and granted your request."
"I loved this book. It was adventurous, intriguing, exciting, and full of life application." TAS
"This story made me question my own readiness. Could I move as quickly as Abigail moved if destruction was facing my family? Great food for thought." JR
"Abigail is truly a woman of VALOR. I hadn't given much thought to her before but now she's one of my biblical heroines. Loved it." ADT
85% of your donation designated for a community project goes directly to that community. No more than 15% of your donation will ever be used for administrative expenses. There is no better way to support the people of Judea and Samaria!
Please note that in order to prevent spammers, all online donations must be at least $10, £10 or €10. To send a smaller donation, please contact our office by phone at 719-683-2041 or by email kim@cfoic.com
---