Honor a father in your life by blessing fatherless boys in Judea!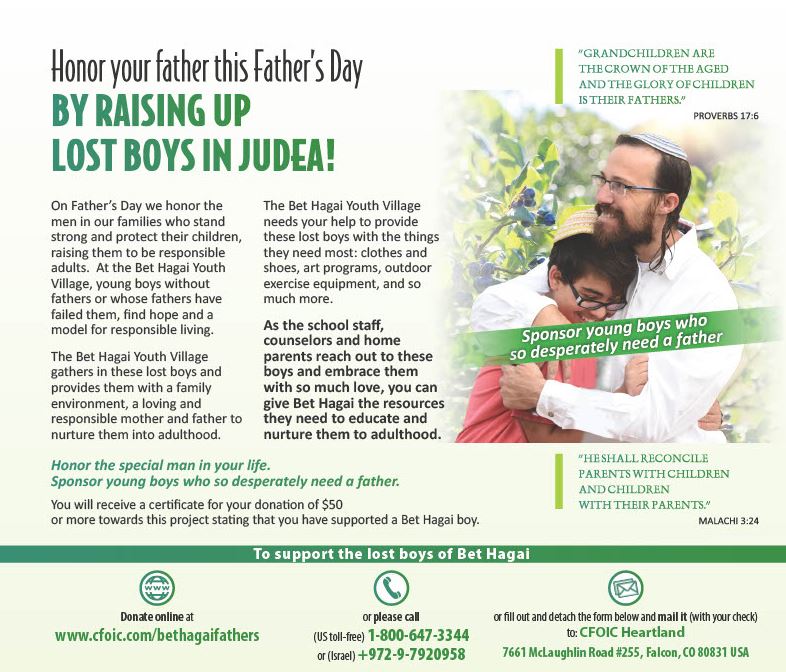 The Bet Hagai Youth Village needs your help to provide these lost boys with the things they most need: clothes and shoes, art programs, outdoor exercise equipment and so much more.
As the school staff, counselors and home parents reach out to these boys and embrace them with so much love, you can give Bet Hagai the resources they need to educate and nurture them to adulthood!